Presented by Dayton's Young Lawyers Division (YLD)
Over $76,000 Raised for CARE House Since 2007!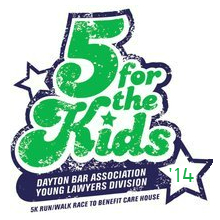 Big THANK YOUUUUU to all the volunteers, runners, walkers, and supporters who showed up yesterday, despite the threat of rain. The event was a HUGE success, and everyone we saw was having a blast. We couldn't have done it without all of our sponsors, who played a huge part in our successes.
We may be getting a little wet tonight, but water won't keep us down!  We'll keep our social media accounts updated in case the weather turns dangerous, so follow us on Facebook or Twitter for updates.  But otherwise, wear appropriate gear and come meet us at Brixx tonight!
Are you more of a chubby bubbles girl or a Usain Bolt? 
To us, IT DOESN'T MATTER!!  We just want you to run (or walk) for the kids of CARE House on June 20th at 7pm!  Get signed up today!
Today is National Running Day!!  Trying to get the motivation to run?  Today is the perfect day to dig out those tennis shoes, and head outside or to a treadmill to get your sweat on.
In celebration of one of our favorite holidays, we're going to be at Brixx Ice Company tonight with Key Sports and Runners Plus for a Pub Run!  It may be a little wet, but come join us from 6:30-8:30 for the celebration.  Need new shoes?  Runners Plus and Hoka One One will be demo-ing and testing running shoes, as well as handing out giveaways.  Be sure to stop by our table to pick up a coupon code for $5 off registration for our 5k and Fitness walk!
As always, Registration is OPEN, so get signed up today!
Last week, we held our second Get Behind the Bar event, and we had "Great Success"!  The Young and Mature Lawyers Division raised over $2,600 in one night! 
Big shout outs to Jamar King and the the attorneys of Thompson Hine who came to win. And also to the UDSL law students who came out to support Anne Jagielski.  THANK YOU to everyone who came out to support CARE House, who donated, and who made the night so overwhelmingly fun!
Now, it's time to get ready for the main event.  Registration is OPEN and AVAILABLE either online or by mail in form.  Be sure to watch our Facebook and Twitter feeds to catch us out and about between now and June 20th at local events, festivals, and other races.
See you soon :)
TONIGHT ONLY!!!  It's our last big fundraiser before the race, and we're prepping for an exciting night.  We have lots of firms representing both sides of the young and mature lawyers, so choose your side, and choose wisely!
Can't wait to see you there!
Last night 5 For the Kids and the Young Lawyers Division visited the BRAND NEW CARE House facility on Valley Street, Dayton, Ohio.  Thank you Montgomery County Prosecutor Mat Heck for the invitation to visit and for all the hard work you do for CARE House!  Click here for more pictures!
It's amazing to know that the conceptual art for this great facility is more than just a drawing.  This year, CARE House opened their new facility after a successful "Building a Promise" Campaign.  We'd love for you to join us along with Montgomery County Prosecutor Mathias Heck Jr. for a facility tour and refreshments on May 5th at 5:30pm!  Click Here for more information.
ITS THE FINAL COUNT DOWN!
To close out Get Behind the Bar tomorrow night, we have two heavy hitters lined up to empty your pockets for CARE House! With Leslie Heck and Mick Leddy, you know we're going to end the night with a BANG!

GOOD LUCK to all of our participants!!

Get Behind the Bar is tomorrow at Brixx Ice Company, so click on our Facebook Events page to let people know you're coming or jump over to Events for more details!
Tick Tock!  Get Behind the Bar is TOMORROW!
And just when you think the fight is won, these two gentlemen will go toe to toe in ROUND 4 of our Get Behind the Bar!! Be sure to be a Brixx Ice Company Tomorrow at 5:30pm to show these two your support!
For more information about Get Behind the Bar, visit our Events page.
-----------------------------------------------
Thursday, May 15, 2014 at 5:30 p.m.
Get Behind the Bar
Young Lawyers v. Mature Lawyers
Brixx Ice Co., 500 E. First St.
-----------------------------------------------
-----------------------------------------------
Friday, June 20, 2014 at 7:00 p.m.
5k Race and Fitness Walk
Pre-Register TODAY!
Brixx Ice Co., 500 E. First St.
-----------------------------------------------
Brixx Ice Co.
500 E. First Street
Dayton, Ohio 45402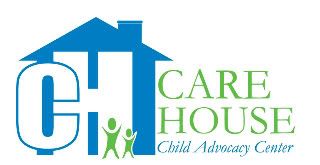 The mission of CARE House is to provide a team response to child abuse through prevention, intervention and advocacy.
CARE House
741 Valley Street
Dayton, Ohio 45404